Rodriguez & Tarantino Flicks
This page is dedicated to the flicks of both Robert Rodriguez and Quentin Tarantino. Here, the "Rebel Without a Crew" and the "Cinema of Cool" are back to back, and ready to school us in the art of badass filmmaking. From the guitar-case-toting gunslinger, El Mariachi, to low-rent hitmen, Vincent & Jules, their characters are cool, gun-wielding mavericks whose outsized egos are only matched by their swagger and ability to wax philosophical about life and pop culture. They are a new age of post-modernist antiheroes: hilarious, brutal and often both at the same time.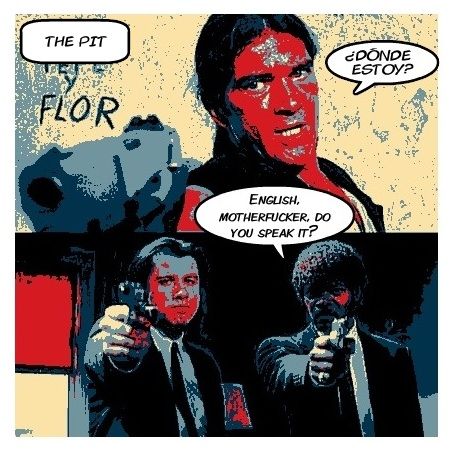 LATEST NEWS:
---
WHAT LOST & ABANDONED TARANTINO FLICKS WOULD YOU MOST LIKE TO SEE MADE? (article & poll question)
FROM DUSK TILL DAWN: THE SERIES SEASON 2 (now on DVD)
From Dusk till Dawn: The Series is an American supernatural crime-horror series developed by Robert Rodriguez; the director of the original film. It expands on the story of the Gecko Brothers: Seth and Richie, The Fuller family, and Santanico Pandemonium. As the brothers head for the Mexican border, pursued by a Texas Ranger, worlds collide when they're rerouted to a strip club populated with vampires.
THE HATEFUL EIGHT (now on DVD)
In post-Civil War Wyoming, eight bounty hunters try to seek refuge in a stagecoach stopover on a mountain pass during a blizzard, but get involved in a plot of betrayal and deception. Will they survive?