Splash Page
LATEST NEWS:
---
NEW POLL QUESTION: BEFORE HUGH JACKMAN'S WOLVERINE HANGS UP HIS CLAWS, WHO FROM THE MARVEL CINEMATIC UNIVERSE WOULD YOU MOST LIKE TO SEE HIM FIGHT ON THE BIG SCREEN? (poll question)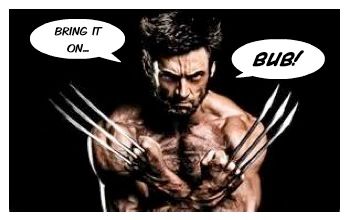 FILMS:
MECHANIC: RESURRECTION (now showing)
Arthur Bishop thought he had put his murderous past behind him when his most formidable foe kidnaps the love of his life. Now he is forced to travel the globe to complete three impossible assassinations, and do what he does best, make them look like accidents.
31 (due September 16th 2016)
In Rob Zombie's latest, five carnival workers are kidnapped and held hostage in an abandoned, Hell-like compound where they are forced to participate in a violent game, the goal of which is to survive twelve hours against a gang of sadistic clowns.
JACK REACHER: NEVER GO BACK (due October 21st 2016)
Jack Reacher must uncover the truth behind a major government conspiracy in order to clear his name. On the run as a fugitive from the law, Reacher uncovers a potential secret from his past that could change his life forever.
DOCTOR STRANGE (due November 4th 2016)
After his career is destroyed, a brilliant but arrogant and conceited neurosurgeon gets a new lease on life when a sorcerer, the Ancient One, takes him under her wing and trains him in the mystic arts to defend the world against evil.
ROGUE ONE: A STAR WARS STORY (December 16th 2016)
After the formation of the Galactic Empire, the Rebel Alliance recruits Jyn Erso (Felicity Jones) to work with Cassian Andor (Diego Luna) and a team to steal the Death Star plans.
ANIMATED:
BATMAN: THE KILLING JOKE (now available)
Mark Hamill returns to voice the Joker in this adaptation of the 1988 graphic novel by Alan Moore. As Batman hunts for the escaped Joker, the Clown Prince of Crime attacks the Gordon family to prove a diabolical point mirroring his own fall into madness.
SAMURAI JACK (SEASON 5) (due 2016)
Adult Swim is excited to announce that JACK IS BACK. Creator and executive producer Genndy Tartakovsky continues the epic story of Samurai Jack with a new season that will premiere on Adult Swim's Toonami block in 2016.
VIDEO GAMES:
DOOM (now available)
A first-person shooter, the Doom series reboot will feature a large arsenal of weapons, which can be collected and freely switched by players throughout the game. Many classic weapons, including the super shotgun and BFG 9000, will make a return. In addition, melee weapons such as the chainsaw, which can cut enemies in half, are also featured.
HITMAN (due December 30th 2016)
The sixth entry in the Hitman video game series is a third-person stealth video game in which players take control of Agent 47, a genetically enhanced, superhuman assassin, travelling to international locations and eliminating contracted targets. As in other games in the series, players are given a large amount of room for creativity in approaching their assassinations.
---
PANEL ONE: Mission Statement
Welcome to LAST HERO STANDING. The premise of this website is contests of strength, skill, etc, between various comic, movie, sci-fi, fantasy, and video game characters. The winners are decided by you, so, roll up your sleeves and get in "The Pit." This will be THE LAST WORD IN WHO COULD BEAT WHO!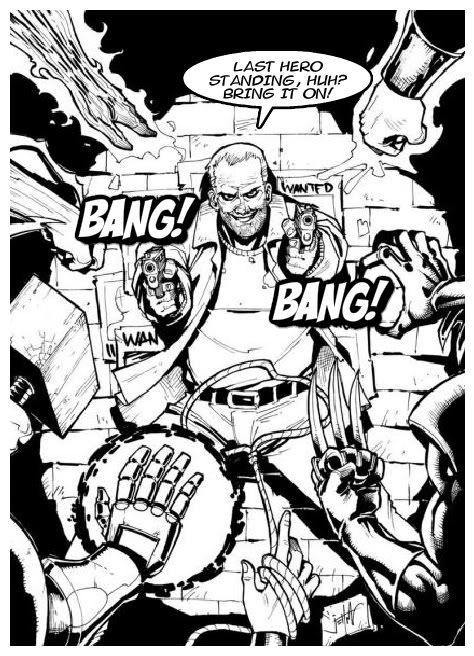 THE PIT: Where The Blood Hits The Floor
Think of it as a dimensional gateway connecting many different universes, including alternate versions of Earth. At it's center is a metaphorical battlefield where the mightiest warriors from numerous parallel worlds are brought together like pawns to duke it out for our entertainment.

TALKBACK: Words, Words, Words…
We welcome talkback at LAST HERO STANDING, in fact, we encourage it. Spirited debates and discussions regarding individual fights is kind of the point here at this site. However, let's try and keep it civil. Oh, and before a comment appears, the author must have one that was previously approved by us. So, get in "The Pit" and let us know what you think.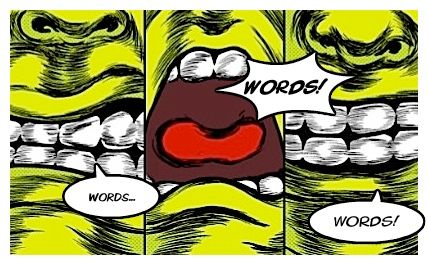 ---
lastherostanding.com (2011) programming and web design by Michael E. Long and Carson D. Long.